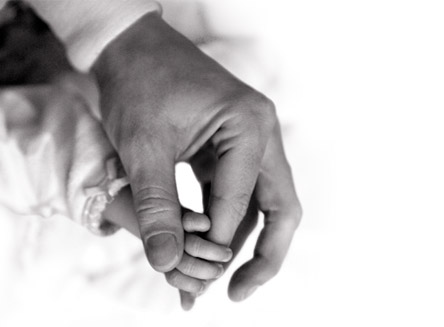 Caring for your premature baby
A guide for moms with preemies
When your baby arrives premature, you could suddenly face a different parenting journey than the one you were expecting. Finding your way begins with knowing the basics.
If you have specific questions concerning your premature baby's prenatal and postnatal nutrition needs, contact your health care provider for guidance. For general baby care, you can talk with a Feeding Expert for live nutritional support.
Your preemie's unique nutrition needs

Premature babies have different dietary needs than full-term newborns. Learn how to make the most of feeding time to help develop your preemie and get off to a strong start.

Corrected and chronological age

Your baby was born earlier than expected, but his due date is still an important part of his life. Calculating the two ages will help you and your doctor track his development.

The ins and outs of kangaroo care

Learn why kangaroo care is recommended by NICU centers and how it can help you stay connected to your premature baby — physically and emotionally.

Bring your baby home

Bringing home your premature baby has additional challenges, but being prepared can help you overcome the uncertainties. Here are some tips to help make a smooth transition.

New mom? Join Similac® StrongMoms®

Receive nutrition guidance and feeding help, plus enjoy up to $329* in membership benefits.
Keep learning about your baby's development every week
Get nutrition guidance and feeding help delivered right to your inbox.  

Join Similac® StrongMoms® now.   

---