The benefits of EarlyShield®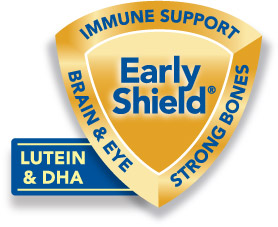 Similac® has EarlyShield
In addition to having DHA/ARA, Similac has Lutein, an important nutrient babies can get from breast milk and Similac. It's especially helpful now, during this critical time of your baby's brain and eye development.
See how EarlyShield promotes brain and eye development, immune support, and strong bones.
Nearly 100 years and 280 clinical studies have nourished our most advanced formulas. This is one of the reasons Similac is the #1 brand fed in hospitals.
Learn more about your baby's brain and eye development



Newborn to 12 Months

Older Than 12 Months

Was your child born prematurely?

How are you currently feeding your child?

Exclusively formula

Breastfeeding and supplementing with formula

Breastfeeding exclusively, but planning to introduce formula at some point

Formula feeding with solid foods

Which best describes your child after a formula feeding?

No Specific Concerns

Fussiness and Gas

Persistent Feeding Issues

Frequent Spit-up

Possible Colic Due to Protein Sensitivity

Possible Food Allergy Symptoms

Which formula type do you prefer?

Do you prefer organic formula?
*Source: Nielsen data for years 2010, 2011 and 2012

Keep learning about your baby's development every week
Get nutrition guidance and feeding help delivered right to your inbox.
Join Similac® StrongMoms® now.
Your Similac StrongMoms membership is free, and includes:
Expert nutrition guidance for your pregnancy
Weekly updates on how your baby is developing and growing
Up to $329† in membership benefits