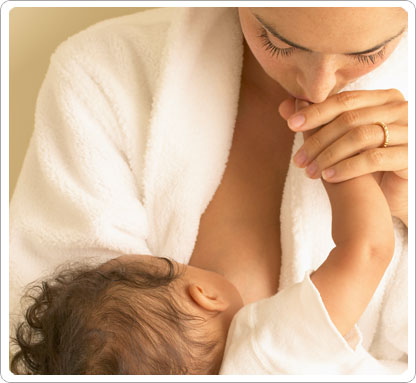 Breastfeeding positions
A guide for moms who breastfeed
Breastfeeding positions
There is no "best" position for breastfeeding, but it is easiest when both you and your baby are comfortable. Some positions can work better than others. Here we explore the basics of:
The cradle hold
The football hold
The cross-cradle hold
Lying down
Some experts suggest alternating positions. That way, your baby will not latch on and apply pressure at the same spot every time.