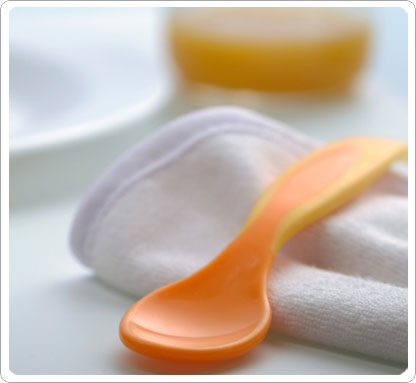 Essential nutrition for your older baby
A guide for transitioning to solid foods for babies
Is your baby ready for solid foods?
Feeding solid foods can be a fun time for you and your baby — new tastes, textures, and flavors. But you also might be balancing work and home life now. And with all of these changes, you probably have a lot of questions about solid foods and finger foods for babies.
Talk to your health care professional before you begin, but here is some information to help you get ready for this exciting time and make the transition go smoothly.