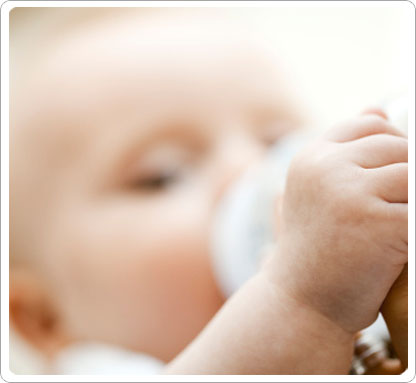 Baby formula: Is your baby eating enough?
A guide for moms getting started with baby formula
How do you know if your baby is eating enough?
While babies can differ in how much they eat and when they eat, it is important to feed them enough in order to sustain their health and development. As you begin feeding with baby formula from a bottle, it can take a while to know how much to feed your baby, but as babies get older, their appetites — and stomachs — grow to support their development. Feeding your baby too much can cause spit-up, so be mindful of these points as you begin feeding baby formula.