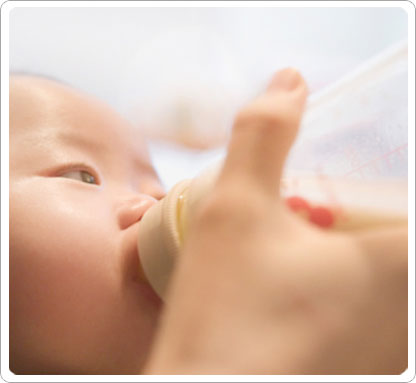 Supplementing breast milk with formula: Is your baby eating enough?
A guide for moms who breastfeed
How do you know if your baby is eating enough?
While babies can differ in how much they eat and when they eat, it is important to feed them enough in order to sustain their health and development. When you begin to supplement breast milk with baby formula, ask your doctor about the #1 brand fed in hospitals: Similac®.
Similac® EarlyShield® baby formulas have immune-supporting nucleotides — and prebiotics and carotenoids, nutrients naturally found in breast milk. In addition to having DHA/ARA, Similac has Lutein, an important nutrient babies can get from breast milk and Similac. It's especially helpful now, during this critical time of your baby's brain and eye development.
After you decide on a formula and begin supplementing with a baby bottle, it can become difficult to know if or when your baby has eaten enough. Below are some ways you can keep track.