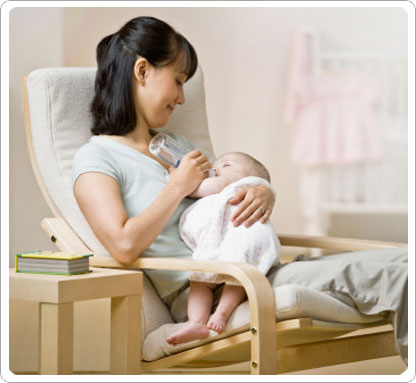 How supplementing breast milk with formula could affect your baby
A guide for moms who breastfeed
What can I expect when I supplement breast milk with formula?
You might notice several differences in how your baby eats after you begin supplementing breast milk with formula. If your baby refuses the breast, eats faster, goes longer than usual between feedings, or does not pass stool after a few days, don't be overly concerned — these changes are common and do not always signal a problem. If these conditions last longer than a few days, or if you have questions about your baby's health, contact your pediatrician about possible milk intolerance.
Similac® offers Similac® For Supplementation, a gentle introduction to formula for breastfeeding moms who choose to introduce formula, as well as a range of products — hypoallergenic, soy, organic, and sensitive formulas, and more — to support your baby's unique needs, including:
Lactose sensitivity
Frequent fussiness and gas
Allergies and colic due to protein sensitivity
Frequent spit-up
Similac has OptiGRO™, our exclusive blend of DHA, Lutein and Vitamin E; these important ingredients are found in breast milk. It's especially helpful now, during this critical time of your baby's brain and eye development. If you need help picking or switching to the right baby formula, compare baby formula brands and talk with your baby's pediatrician.