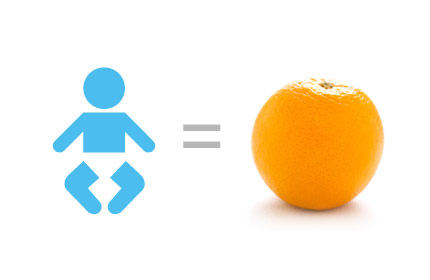 Little lungs are getting ready for oxygen
Week 17: Your baby is getting ready for breathing and growing
Between the 17th week and 20th week of pregnancy, your baby's lungs are getting close to being able to function, while layers of brown fat start to grow.
Right now, your baby is about 4-1/2 to 5-1/2 inches long, or about the length of a large orange.
Little hiccups continue, and you might feel them.
When you're around 17 weeks pregnant, a necessary fat called brown fat develops under your baby's skin. This will help keep her warm after birth. Later in your pregnancy, your baby will develop additional layers of fat.
Air passages in your baby's lungs finish branching.
By your 17th week of pregnancy, your baby's lungs prepare to take in oxygen.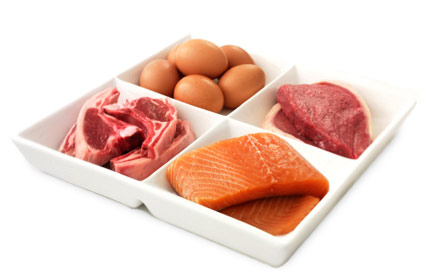 Your week 17 nutrition and health
The nutrients you need to be eating, every day
As you know, eating a balanced diet with colorful, nutritious foods and taking a prenatal multivitamin significantly impact you and your baby's health.
During your 17th week of pregnancy, it's important to continue boosting your pregnancy diet with these specific nutrients (be sure to check with your doctor before making any significant dietary changes):
Protein: lean beef, chicken, turkey, pork, beans, tofu
Iron: lean red meat, chicken, turkey, pork, fish, and whole-wheat breads that are fortified with iron
Calcium: Nonfat or low-fat milk, yogurt, cheese, and soy products that are fortified with calcium
Folic acid (folate): leafy green vegetables, broccoli, and breads and cereals that are fortified with folic acid
Vitamin A: citrus fruits, broccoli, bell peppers, strawberries, tomatoes, mangoes, potatoes with the skin
Vitamin C: orange juice, citrus fruits, bell peppers
Zinc: meat, seafood, dried beans, chickpeas, and breakfast cereals that are fortified with zinc