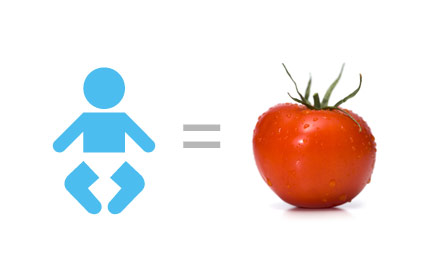 A new world of sound
Week 18: Your baby could start to hear you
During your 18th week of pregnancy, your baby's number one priority is growing. Take a look at some of the developmental changes that are happening at Week 18:
This week, your baby is about 5-1/2 inches long, or about the length of a large tomato.
Your baby's skeleton continues to harden during the 18th week of your pregnancy. His leg bones and inner ear bones are the first to ossify (harden).
Your baby now can hear. He might hear your heartbeat or your tummy gurgle.
He might hear loud sounds coming from outside the womb.
You might feel your baby start to move — which might feel like little flutters — as early as the 18th week of pregnancy. This is called quickening. The next time you see your doctor, let him or her know about any fetal movement.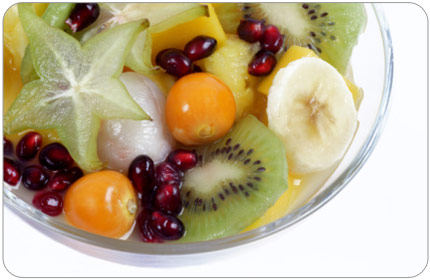 Your Week 18 nutrition and health
Keep track of your daily servings
As you move further into your second trimester, make sure you are eating right every day. Here's a reminder of what — and how much — you should be eating daily:
3 cups of calcium-rich foods, including low-fat milk, yogurt, and cottage cheese
3 cups of vegetables (at least 2 cups should be folate-rich choices, such as broccoli, Brussels sprouts, or spinach)
2 cups of fruit, such as apples, pears, and strawberries
8 ounces of whole grains, such as whole-wheat bread, oatmeal, or wild rice
6 1/2 ounces of lean protein and legumes such as lean ground beef, chicken breast, pork tenderloin, almonds, and lentils