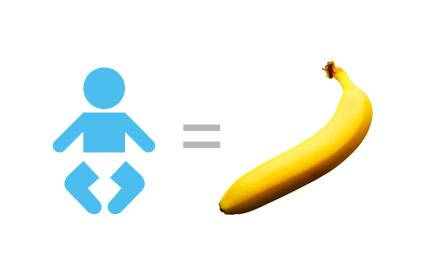 More movement with more purpose
Week 24: Your baby starts to develop a sense of balance
During your 24th week of pregnancy, your baby's face is almost completely formed, down to his tiny eyelashes.
When you're 24 weeks pregnant, your baby is about 8 inches long, close to the length of a banana, and weighs about 1-1/2 pounds.
Which way is up? Your baby probably knows — now that his inner ear, which controls balance, has finished developing. He might be able to tell whether he is upside down or right-side up inside your amniotic sac.
Your baby probably is continuing to become more active.

Your baby's movements show your doctor that your baby is in good health.
His movements right now are important for stimulating muscle growth, keeping joints flexible, and strengthening bones.

Right now, your baby probably is gaining about 6 ounces each week.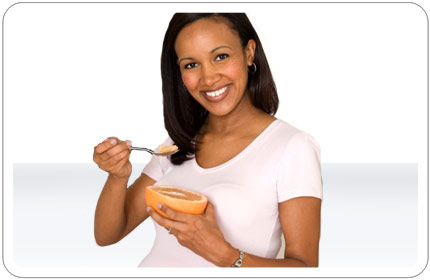 Your Week 24 nutrition and health
How to eat out ...and still eat healthy
Going out can be convenient, especially when you're pregnant and extremely busy. Consider these healthy tips when you go out to eat while pregnant to help keep any "hidden" restaurant calories, unhealthy fats, and sugars off your plate:
Don't arrive famished. It's the best way to ensure that you don't overeat. Try to eat a piece of fruit, vegetables, crackers, or a handful of nuts before you go.
Ask about preparation methods, and make special requests. You almost always can substitute grilled options for fried, or steamed veggies for fries.
Smaller is better. Because restaurant portions are often larger than recommended serving sizes, plan to share a meal, or immediately box half of it to bring home for another meal.