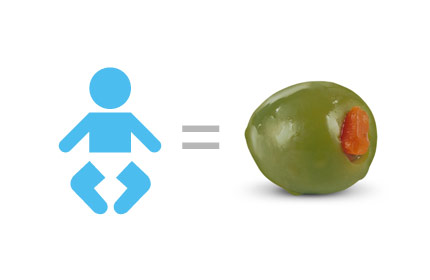 Your baby's body is starting to take shape
Week 9: Your baby's skeleton, intestines, and reproductive systems begin to form
When you're 9 weeks pregnant, your baby's body parts and proportions continue to develop and change quickly:
During the 9th week of your pregnancy, your baby grows to about 1 inch, which is about the length of an olive.
By your 9th week of pregnancy, your baby's skeleton begins to harden. Hardening of the bones (ossification) begins with the formation of cartilage.
Her fingers, toes, knees, and elbows develop.
Nipples and hair follicles form.
Her intestinal system — pancreas, bile ducts, gallbladder, and anus — forms. Her intestines elongate.
Your baby's reproductive organs begin to develop internally when you're 9 weeks pregnant.
Muscles develop and your baby may start to move — you might feel her movements in several more weeks.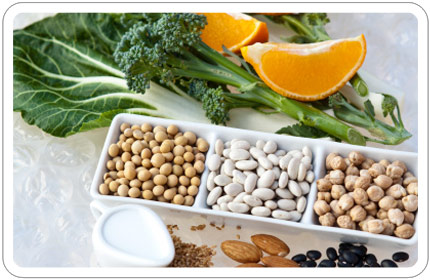 Your Week 9 nutrition and health
Why healthy habits should start now
Being pregnant gives you a new perspective on how your health habits can affect your body and your baby. There are many benefits to good nutrition during pregnancy.
Good nutrition includes a healthy diet supplemented with a prenatal multivitamin as prescribed by your doctor. Starting now in your first trimester will help you maintain these habits throughout your pregnancy.