Similac PRENATAL goes beyond the essentials—it has Lutein and DHA.
Similac PRENATAL provides nutrients to support both mom and baby during pregnancy and breastfeeding.* It has Lutein and DHA for mom to help support her little one's developing eyes and brain.*

Brought to you by the makers of Similac®—experts in infant nutrition for more than 85 years. Find Similac PRENATAL at your local retailer.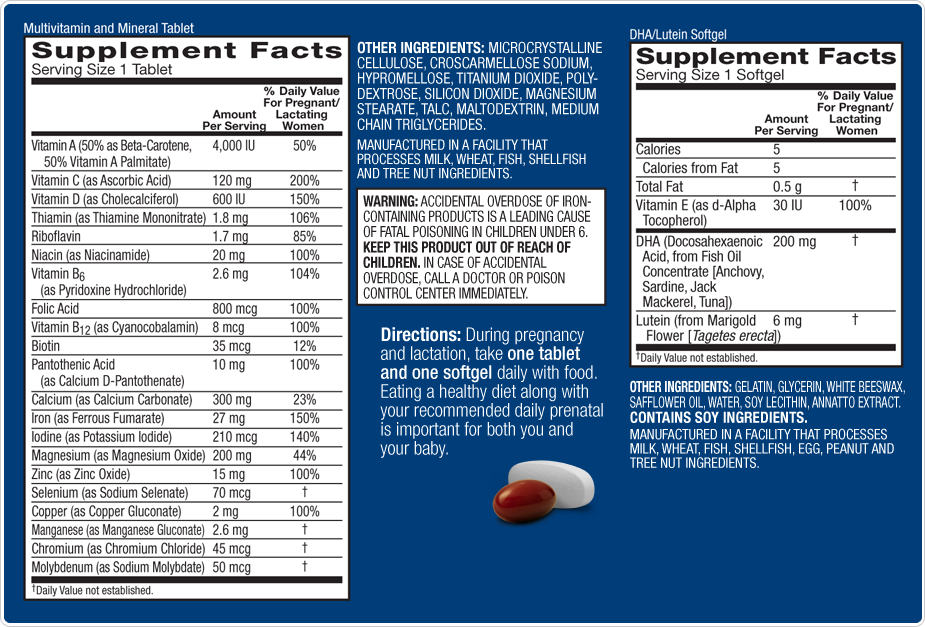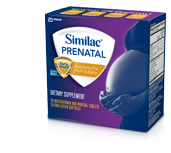 Available in the vitamin section at these locations:
Walmart
Walgreens
Target
Kroger
Rite Aid
Publix
Meijer
Babies "R" Us
Buy Buy Baby
Giant Eagle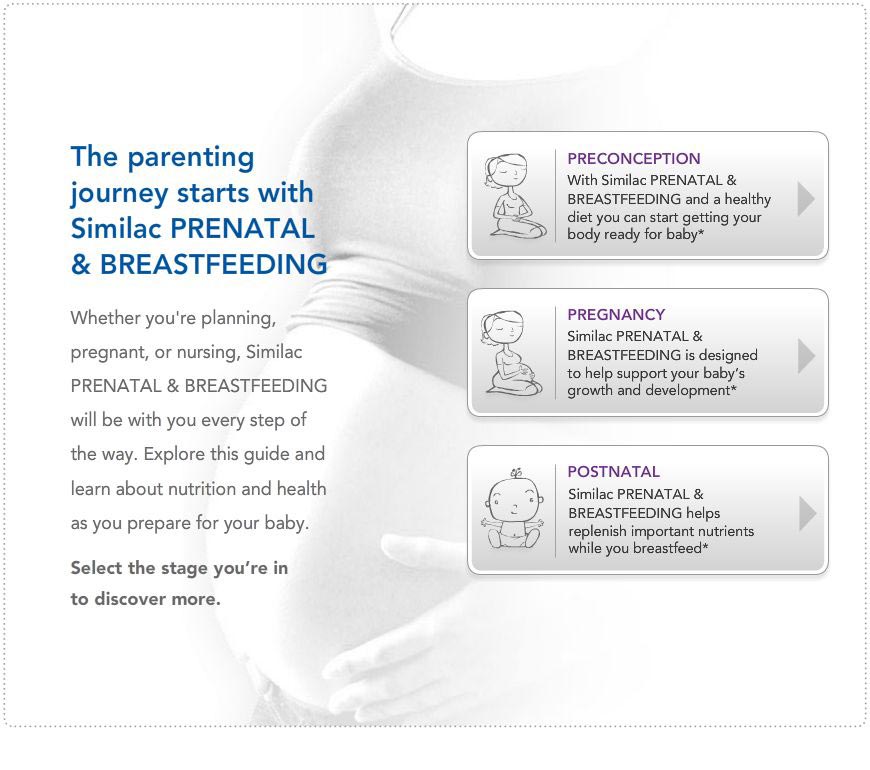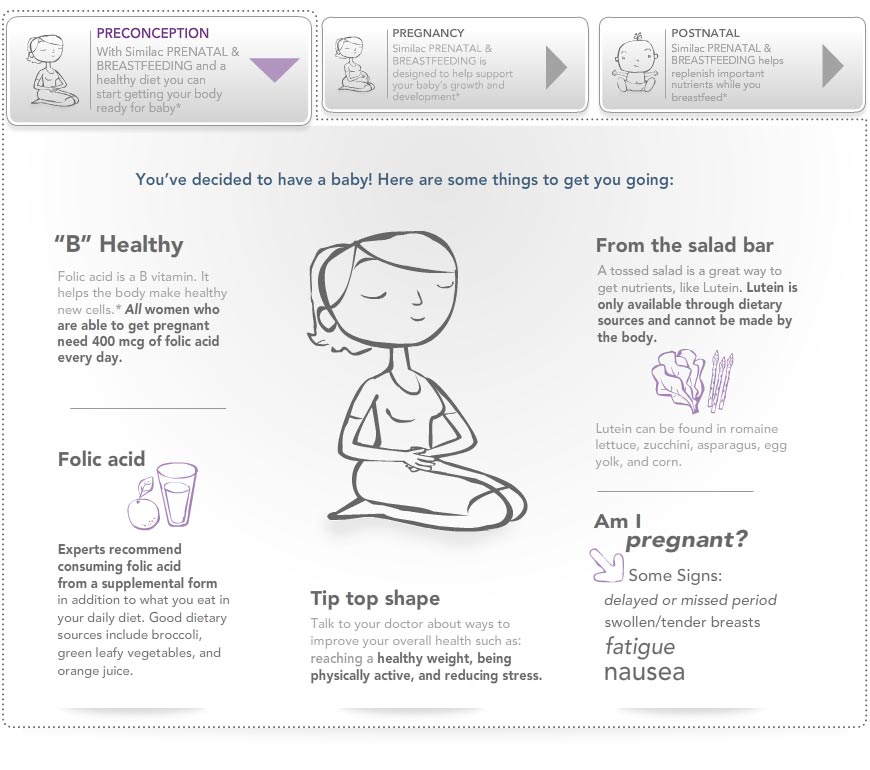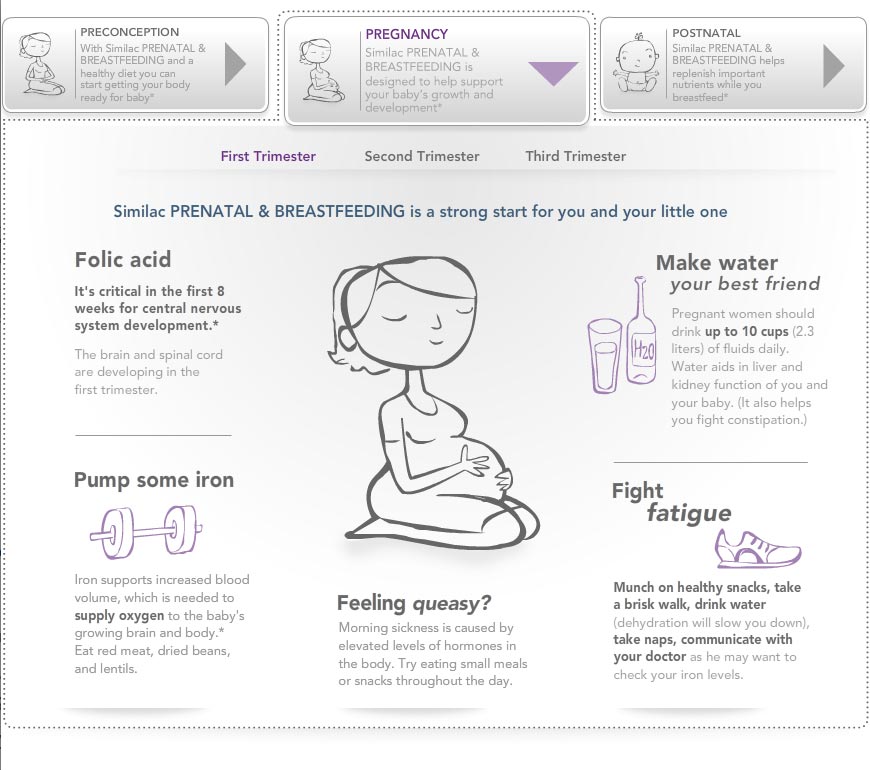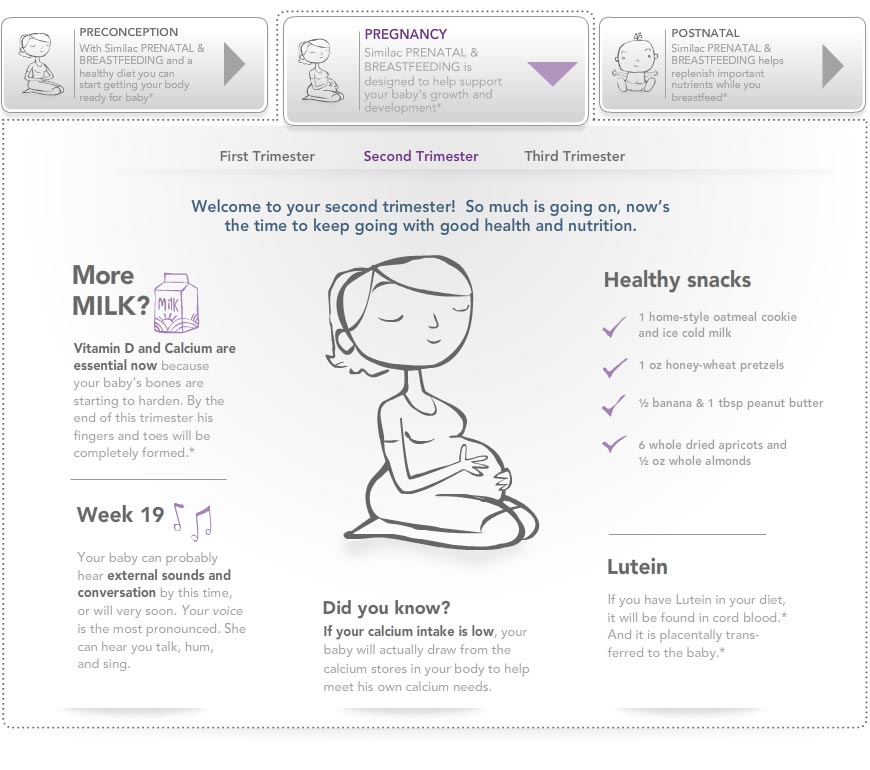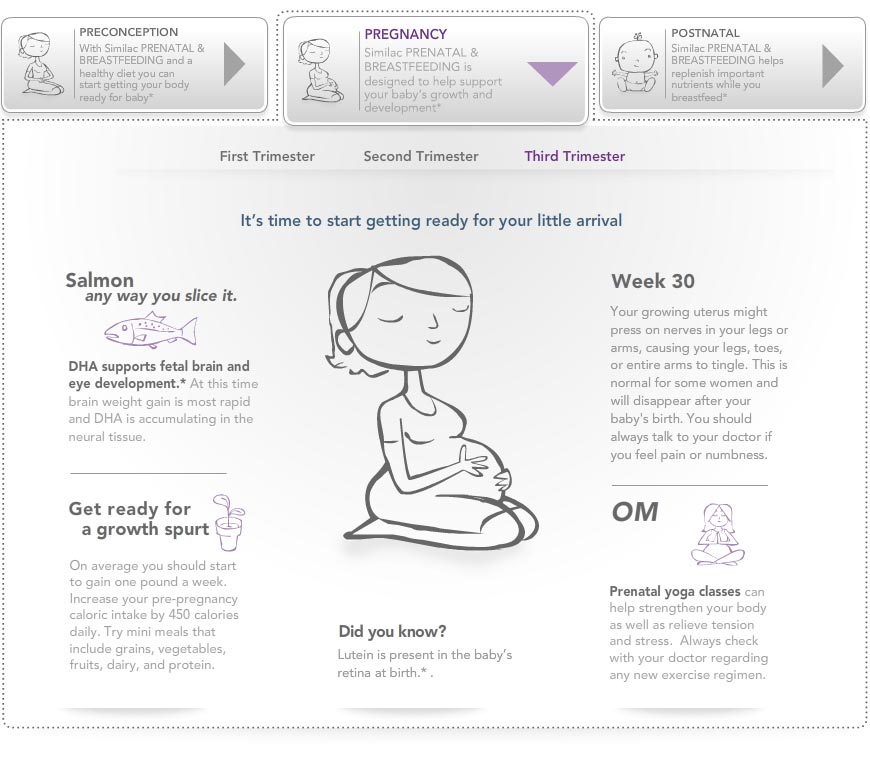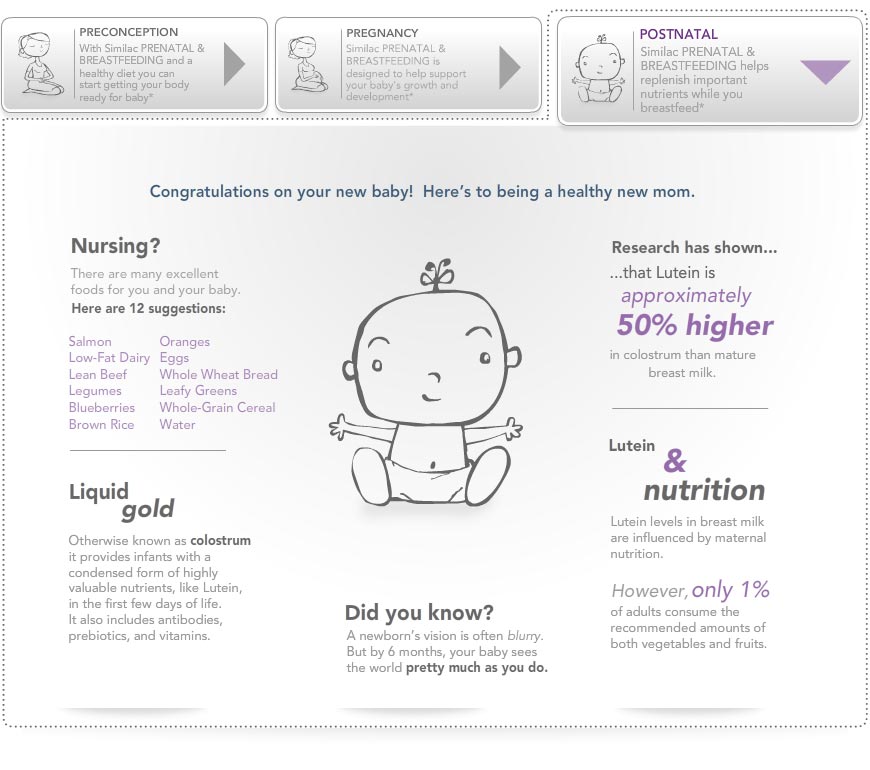 Make Similac PRENATAL and a healthy diet a part of your daily routine
It is important to get all the nutrients your body needs through a healthy diet and by taking a prenatal vitamin.
Similac PRENATAL helps replenish important nutrients during pregnancy and breastfeeding.* Similac PRENATAL goes beyond the essentials—it has DHA and Lutein in addition to 22 essential vitamins and minerals.
See what's included

Folic acid
Folic acid helps support fetal brain development.* It is critical during the first 8 weeks of pregnancy for central nervous system development.*

Iron
Iron is critical in the growth and development of the placenta and the increased blood volume needed for supplying oxygen to the brain and throughout the body.*

Calcium/Vitamin D
Calcium helps support skeletal health including bones and teeth.* Vitamin D helps support calcium absorption for bone growth.*

DHA
DHA concentrates in the brain and is a vital component of brain cell membranes.*

Lutein
Lutein is important to eye health.*
Lutein
DHA
Vitamin A
Vitamin C
Vitamin D
Vitamin E
Thiamin
Riboflavin
Niacin
Vitamin B6
Folic Acid
Vitamin B12
Biotin
Pantothenic Acid
Calcium
Iron
Iodine
Magnesium
Zinc
Selenium
Copper
Manganese
Chromium
Molybdenum
*These statements have not been evaluated by the Food and Drug Administration. These products are not intended to diagnose, treat, cure, or prevent any disease.