Similac SimplySmart™ baby bottle
Similac SimplySmart™ bottle combines every ounce of our feeding expertise with moms' input to develop innovations that can help enhance feeding — so both you and your baby can enjoy feeding time.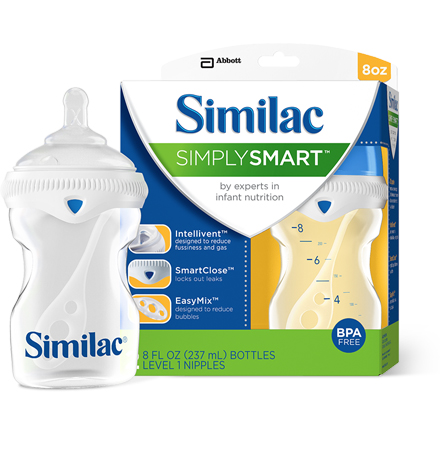 Find all the features you want in our new, one-of-a-kind bottle: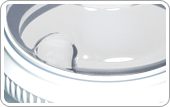 Intellivent™ reduces excess air that can lead to fussiness and gas.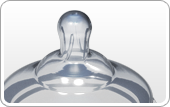 The naturally shaped nipple is designed for feeding between breast and bottle.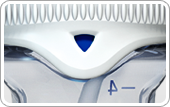 SmartClose™ locks out leaks, and the blue shield lets you know it is closed securely.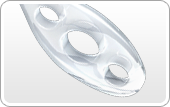 EasyMix™ is an innovative mixing device that minimizes clumps and bubbles.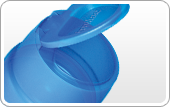 The Similac On-the-Go™ powder cap* holds enough formula for one convenient feeding and fits on top of the bottle in place of the standard cap.
The Similac SimplySmart baby bottle accommodates a variety of nipples to fit your baby's feeding needs, is available in 4-oz and 8-oz sizes, and is BPA-free.
Explore our new Similac SimplySmart bottle's features,
and find out what moms are saying.
Moms are talking about Similac SimplySmart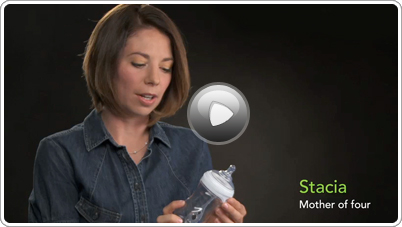 I just love the Similac SimplySmart.
It's the most convenient bottle we've used.
It has everything you need — very easy to read.
I could squint and read the numbers without my contacts in.
It was the first one that she actually drank from freely.
They held it easily, with their little hands.
The baby took to it right away. Um, loved the bottle.
I absolutely loved, loved this bottle.
I think the Intellivent was great. It cut down on air bubbles.
Um, many other bottles, again, you have a lot of bubbles or you have a lot of the nipple collapsing which is very frustrating.
Um, and I did not experience that with this. That was a great thing; that was one of my favorite things.
The naturally shaped nipple made a big difference because I mainly breast-fed early on.
Our twins loved it. If the nipple is not shaped right, the babies will not take to it.
The nipple and the size and the shape is so similar to the breast.
It was similar to the real deal.
The EasyMix™ was a great feature.
When I put the formula in, I could shake less times and have the formula completely mixed up.
I never once had a clump, which is very unusual for our house.
The Similac SimplySmart bottle has this great SmartClose™ feature on it. When I go to feed my baby, it doesn't spill all over his face because I haven't lined up the threads just right.
I could snap the bottle on, twist it, when the blue shield came into view, I knew it was closed.
The Similac On-the-Go™ powder cap was really easy and a great feature.
I put formula in, in the morning, and I close the cap (snap sound) and send it to my mother just like this. The cap worked great. She could open it, pour it in, stir it up and have a bottle on the go.
I loved the design; I felt like it just felt really good in your hand.
It makes it much more relaxing when you have the right bottle.
The baby is a lot happier; you're more comfortable.
It's easier for other people to take over the feeding of the baby.
I think it's a great bottle and a great brand.
When there's two babies, if they both like it, then it's probably not just a coincidence, it's just a smarter bottle.
I enjoyed using the bottle, which is not something that I would normally say.
We've partnered with moms to develop a one-of-a-kind bottle.
"It makes it much more relaxing when you have the right bottle."
"I think it's a great bottle and a great brand."
"It's just a smarter bottle."
Becoming a member has its benefits and it's FREE...
Join today and get tools and tips for making the best of your pregnancy.
Join Similac® StrongMoms®
Get your FREE gifts.
*
Offer is good for one free 20-page 8x8 hard photo cover photo book at Shutterfly.com. Offer valid for one-time redemption per billing address. Any additional pages and/or Memorabilia pocket will incur additional fees. Offer not valid on other sizes, premium photo books, layflat pages, leather, padded, cloth, crocodile, faux lizard and soft cover photo books. Taxes, shipping and handling will apply.
†Offers may vary.
Shutterfly® is not a registered trademark of Abbott Laboratories.