Similac Go & Grow® Soy
Stage 3
Complement to Toddler Nutrition
As your growing baby starts eating more table food, it can be hard to tell if she is getting the nutrition she needs. Similac Go & Grow Soy Toddler Drink is designed with over 25 essential vitamins and minerals to help balance a toddler's diet, with the gentleness of soy to help ease fussiness and gas.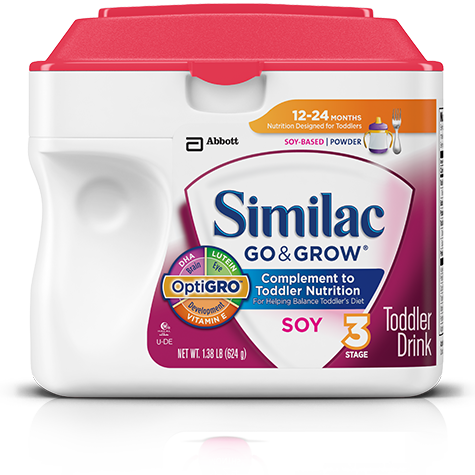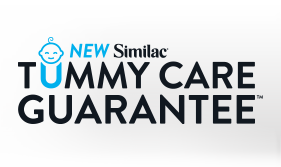 Parents know that every tiny tummy is unique.
So if your baby's tummy doesn't agree with a Similac product,
you can try another one FREE*
*Refund of purchase price (excluding taxes and shipping) on select products
only. Limit 2 refunds per household. Must redeem within 30 days of purchasing
alternative formula.


Similac now has OptiGRO™
OptiGRO is our exclusive blend of DHA, Lutein, and Vitamin E; these important ingredients are found in breast milk.
DHA   for brain and eye development

Lutein   to support eye health

Vitamin E   an important nutrient found in breast milk to support developing cells
OptiGRO will be available in most Similac formulas.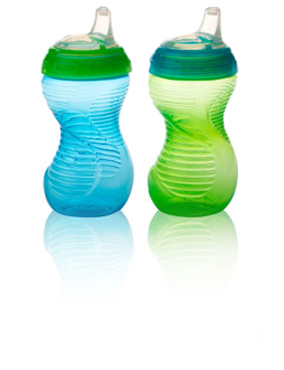 Time for table food? Help bridge the
nutritional gaps
Transitioning to table food is an exciting time for your baby ... and her taste buds. But you'll quickly find out what she likes and dislikes. In fact, what she doesn't like will probably end up everywhere but in her belly. Don't worry. An 8-fl-oz sippy cup of Similac Go & Grow Toddler Drink has:
More than 25 vitamins and minerals  your baby needs to help stay strong and healthy
At least 30% of the recommended Daily Value of calcium, iron, vitamin C, and vitamin E
DHA/ARA  to help support your baby's brain and eye development
Lutein to support eye health
Stage 3 Toddler Drink
Powder
Just add powder to water and mix.
Simple Smoothies with Go & Grow
Keeping your older baby's diet nutritious is an important job, and making it exciting can be tough. Making a simple smoothie with Similac Go & Grow is an easy way to introduce your baby to new tastes and textures while giving her the nutrition she needs.
Just blend 8 fl oz of prepared Similac Go & Grow with fresh or frozen fruit, such as bananas, apples, peaches, or strawberries.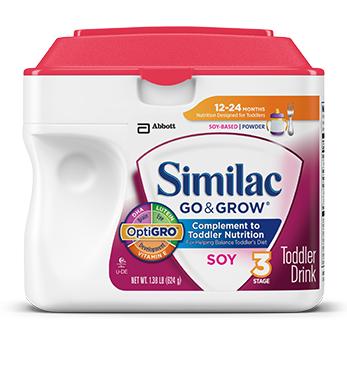 Available in the Similac
®

 SimplePac

®
Mom Preferred. Similac SimplePac. And chosen easier to use 3 to 1 over the Enfamil® refill tub.*
*
Formula Package Study 2010.

Keep learning about your baby's development every week
Get nutrition guidance and feeding help delivered right to your inbox.  

Join Similac® StrongMoms® now.   

---
Rated

5

out of

5

 by

4

reviewers.
Rated

5

out of

5
 by
Kate
Too Hard to Find
I love this product for my toddler daughter with sensory issues, she won't eat a lot of real food so she drinks this to supplement her diet. I can't find it in any stores around her at all. I have to order it online where it is extremely over priced. I also can't use the coupons online.
July 7, 2015
Rated

5

out of

5
 by
MrSilva0113
Very HARD to FIND
This is a very good product and my child has had nothing but the Similac soy products. Why is it so hard to find in the stores? I have to stalk the drug stores and groceries to see if they have the product. All of time I am told the store has it, but they do not because they confuse it with the stage 1 formula. This should be easier to find in the store.
July 1, 2015
Rated

5

out of

5
 by
Momof2
Great but hard to find
My daughter is 15 months and won't drink soy/almond milk so I love this product. She loves it and it digests wonderfully, but it's almost impossible to find. Any time I find a store that carries it, its gone the next time I need it. I just wish this was sold at more places than just drug stores where they're highly overpriced.
June 24, 2015
Rated

5

out of

5
Wish stores were not getting rid of this product
Our daughter is 2. She is lactose intolerant and has had feeding issues since birth. Since her sensory issues have made it almost impossible for her to eat meals she drinks the go and grow soy toddler formula. The nutrients is far more then soy milk products and it has the vitamins she needs. I just wish the stores carried it. They have been getting rid of all soy toddler formula it is very well priced and we just love that she can get her nutrients from something she loves.
June 24, 2015