Pedialyte®
Therapeutic hydration for
misbehaving bellies
When children have diarrhea and vomiting, they have a misbehaving belly that's not absorbing all of the vital minerals and nutrients it needs, which can cause dehydration. Unlike common household drinks, #1 pediatrician recommended Pedialyte is therapeutic hydration. Specially formulated to replenish more of what children lose during diarrhea and vomiting to help prevent dehydration, Pedialyte helps stop bad little bellies from causing even more trouble.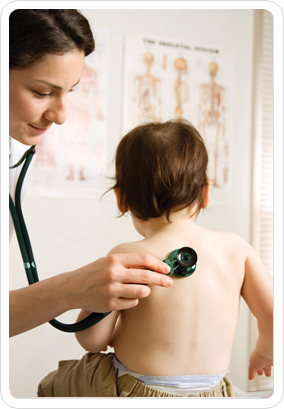 Therapeutic hydration
Pedialyte:
Formulated with the right balance of sodium and sugar to promote absorption when misbehaving bellies cause diarrhea and vomiting
Contains less sugar than sports drinks, sodas, and juices because too much sugar can make diarrhea even worse
Comes in a variety of flavors and forms so there are great-tasting options for children of all ages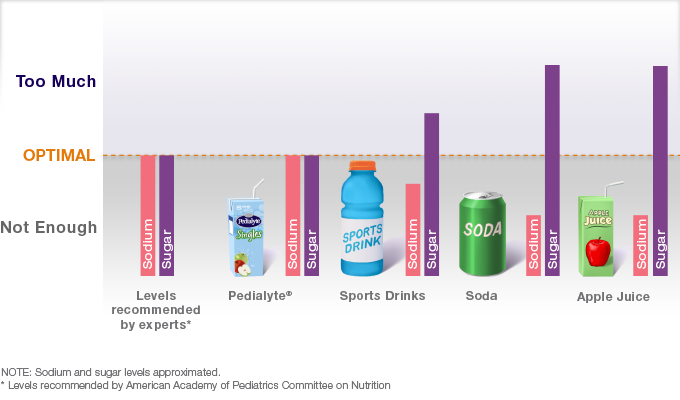 Flavors and varieties
Get Pedialyte in a variety of flavors.* Find them in the baby/toddler aisle.

Use Pedialyte oral electrolyte solution under medical supervision for the dietary management of dehydration due to diarrhea and vomiting.
*Natural and artificial flavors
Want to learn more about how Pedialyte comes to the rescue?
Get the whole misbehaving belly story, download a Stomach Flu Survival Guide, learn about the signs and symptoms of dehydration, and locate your favorite Pedialyte products now.
Visit Pedialyte.com
Keep learning about your baby's development every week
Get nutrition guidance and feeding help delivered right to your inbox.
Join Similac® StrongMoms® now.
Your Similac StrongMoms membership is free, and includes:
Expert nutrition guidance for your pregnancy
Weekly updates on how your baby is developing and growing
Up to $329† in membership benefits