Drag to read about a different week.
Life in the fast lane – she just keeps growing and growing and…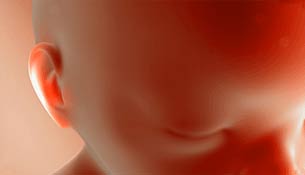 Your baby's development
The apple of your eye is the size of an actual apple.
Your baby's growth is making significant strides. At this stage, she's the length of a large apple. That's roughly 4.5 inches from head to tush with a weight of 2 to 3 ounces.
By the end of your 15
th
week of pregnancy, your apple, err, your baby, might be able to wiggle her fingers and toes, make a fist, or even suck her thumb.
Here's what's also taking shape:
Skin is developing and hair is appearing on your baby's scalp and eyebrows
Ears and eyes are moving into their proper position
The skeletal system and muscles continue to develop and strengthen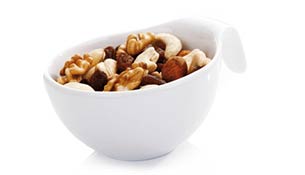 Your nutrition and health
This is the time to go nuts.
Fitting the right nutrition into every meal, every day, can sometimes feel daunting. Get valuable nutrients and heart-healthy fats into your daily diet with a handful of nuts, like almonds, peanuts, walnuts, pecans, and pistachios.

Nuts provide protein, magnesium, vitamin E, and some B vitamins. And though nuts are higher in fat, it's monounsaturated, which is good for your heart.
Things to think about now
Putting your pregnancy to the test.
During pregnancy, your doctor may recommend various tests for a variety of reasons. You and your doctor should discuss which tests you need and when.
Prenatal testing is like a window into your baby's health, and makes you better equipped to address any potential concerns down the road.
The triple test is a common screening that is most accurate when given between the 16th and 18th week of pregnancy. The triple test checks for chromosomal disorders, such as Down syndrome, and spinal abnormalities, like spina bifida. This maternal blood screening measures:
AFP – a protein produced by the fetus
hCG – a hormone produced within the placenta
Estriol – estrogen produced by the fetus and placenta
Questions to consider before testing:
What will you do with the information?
Will the information help your doctor better care for you and your baby?
How accurate are the results?
What are the risks?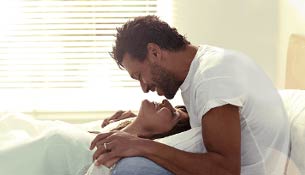 What happens next week
Your baby's on the move!
The skeletal and nervous systems join forces, which means your baby's muscles are beginning to work.