Drag to read about a different week.
Your baby is bulking up. Keep an eye on the vitamin C.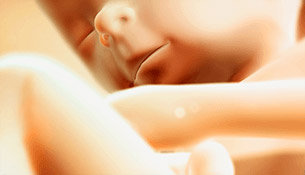 Your baby's development
Here we grow: another growth spurt on the way.
Even though it's about 11 weeks before you meet your baby, she might be best described as long and strong in week 29. Here's what's happening this week:
Your baby probably weighs almost 3 pounds. She's about 10 inches long from head to tush, which is about the length of a large cucumber.
She might be within 3 inches of her birth length, though she's still expected to fill out more.
During the next 11 weeks, she might more than double or almost triple her current weight.
Her activity may continue to get stronger and more frequent this week. Hold on – some of your baby's jabs might even take your breath away.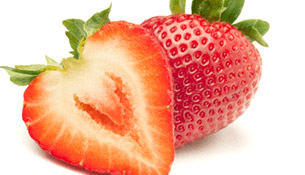 Your nutrition and health
Getting the vitamin C your body needs.
Are you getting enough? You may have seen this a few times during the last few months, but there's a very good reason. Vitamin C helps your body make the connective tissues that repair and maintain blood vessels. This will be most important when your body begins to repair itself after delivery.
Here's a list of vitamin-rich foods that help you get your recommended 85 mg of vitamin C each day:
1 cup of strawberries (approx. 100 mg)
1 kiwi fruit (64 mg)
½ cup of cooked broccoli (50 mg)
½ cup of chopped red bell pepper, raw (90 mg)
½ cup of cubed cantaloupe (30 mg)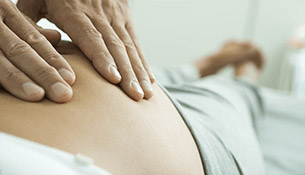 Things to think about now
What to expect at your next doctor visit.
If you're planning to visit your doctor this week, or in the next couple of weeks, here's what you can expect:
This might be your last monthly visit
Your doctor might ask to see you every two weeks and then once a week until your delivery
Your doctor will continue to monitor your health and your baby's progress
What's with the bulging or blue veins?
Have you noticed a change in your veins? If you notice your veins starting to bulge or turn blue, this is a common condition called varicose veins. Your veins are becoming larger to accommodate increased blood flow. Here's what else you can expect from varicose veins:
You may notice veins bulging and becoming bluish or reddish lines beneath the surface of your skin, particularly on your legs and ankles
Varicose veins often appear for the first time during pregnancy, usually in the 3rd trimester
Varicose veins might be sore or itchy, if either condition persists, let you doctor know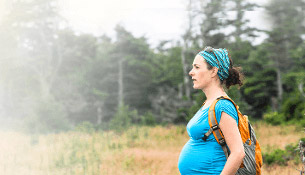 What happens next week
Your baby continues to bulk up.
From week 30 to week 37 your baby will be gaining about ½ a pound a week.