Drag to read about a different week.
Big belly breaths: time for a relaxation plan.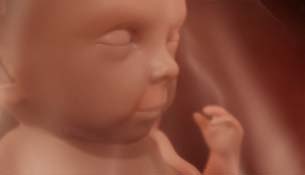 Your baby's development
The brain connections continue.
Your baby's body and brain continue to make connections that allow her systems to work as a whole. As trillions of brain connections develop, your baby is already using all five senses. Here are other developments to expect during week 31:
Your baby weighs more than 3 pounds and is 11 inches long from head to tush. That's about the length of an eggplant.
The reproductive system continues to develop. In boys, testicles are moving from the kidneys through the groin to the scrotum. In girls, the clitoris is visible, but the labia are still growing to cover it.
Your baby's lungs are now more developed but are not completely mature.
You may notice that she has more defined periods of being awake (and active) or asleep.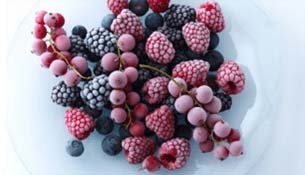 Your nutrition and health
Keeping up the fruits and veggies.
For some women, getting the recommended daily amount of fruits and vegetables is easy. If you are having a tough time fitting more fruits and vegetables into your day, here are some ways to make it easier:
Open a bag of pre-shredded cabbage and put it in a reusable container. Mix it with a little light coleslaw dressing. Then, add chopped apples or pineapple.
Add grated carrots or zucchini to spaghetti sauce
Mash green peas into guacamole
Add chopped, fresh tomatoes to salads, tacos, eggs, etc.
Try frozen blueberries, grapes, or strawberries for a cold, sorbet-like snack.
Top your whole-grain cereal with dried plums or fresh berries.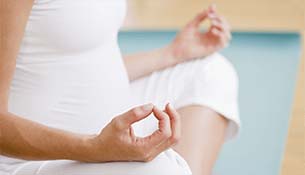 Things to think about now
More frequent doctor visits.
You're probably seeing your doctor every few weeks, and pretty soon weekly. These upcoming weekly appointments will monitor your baby's progress toward birth.


Relaxation: it's not just for childbirth.
Relaxation techniques are not just for childbirth. If you find yourself feeling a little anxious, restless, or having difficulty sleeping, try some of the relaxation techniques you've learned from childbirth classes. They can help you relax anytime. Plus, connections have been made between high stress levels and a weakened immune system.1 So stay relaxed, and you'll stay healthier.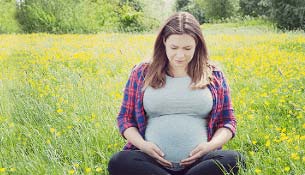 What happens next week
Less movement, more growth.
Your baby is getting bigger, but his movements could be getting smaller. As you get closer to your delivery, you could experience swelling.