Drag to read about a different week.
The eyes have it.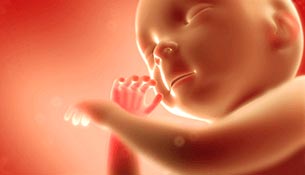 Your baby's development
Her eyes come into focus and she continues to gain weight.
At 33 weeks, the major milestones are growth and maturing eyes. Other highlights this week include:
Your baby weighs about 4 ½ pounds and is about 12.5 inches from head to tush, or about the length of an average-sized pumpkin.
She's gaining about a ½ pound a week and may grow a full inch in length this week alone.
Her pupils can adjust to darkness and light, just like yours.
Your amniotic fluid has reached its maximum level. There's no more room. With less fluid to cushion your baby's kicks, they might feel a bit uncomfortable.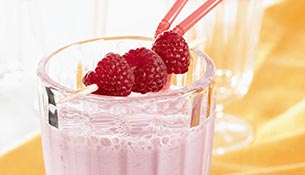 Your nutrition and health
Keep tabs on your fruits and veggies!
Remember it's recommended that you get 2 ½ cups of vegetables and 2 cups of fruit every day. To pack all this produce into your day, try the following:
Stir your favorite fresh fruit into refrigerated or frozen low-fat yogurt
Add orange segments to your salad
Add frozen green peas to your chicken noodle soup
Add fruit to a milk shake or smoothie
When you eat out, substitute extra servings of green, leafy vegetables for potatoes or other starches
Top pancakes or French toast with fresh fruit instead of syrup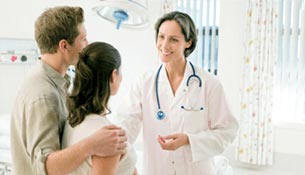 Things to think about now
Tour of duty: preparing for the big day.
It might be a good time to preregister at your hospital or birthing center. Filling out paperwork now will be much easier than when you're in labor. It might also help eliminate some of the unknown.
If you haven't already, tour the birthing facilities as part of your childbirth classes. Ask to see a birthing room or a labor and delivery room.
Clarify where you need to check in and where your partner needs to park.
Find out what you can bring to help pass the time, whether it's a few DVDs or your laptop.
Get comfortable when you sleep.
If you are having difficulty finding a
comfortable sleeping position,
try this one:
Lie on your left side with your legs and knees bent. This position helps take the pressure off the primary veins in your legs and your lower back. If you need to adjust your position overnight, try the same technique on your right side.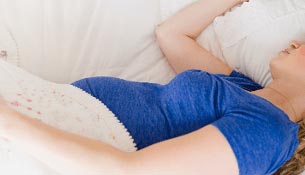 What happens next week
Loafing around: your baby continues to gain weight.
Your baby is about 12.5 inches in length, about as long as a loaf of bread, and continues to put on significant weight.