Drag to read about a different week.
Is today the day?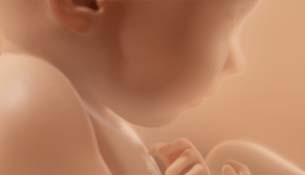 Your baby's development
He's ready to experience the outside world.
Your due date arrives during your 40th week, but it might come and go without delivery. This isn't unusual—the 40-week timeline is an estimate. Just be patient; your delivery will occur soon.

A surge of hormones in your baby's body might play a part in initiating labor. He'll likely weigh between 7 and 9 pounds and measure between 18 and 20.5 inches long. However, more or less is perfectly fine.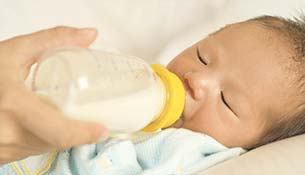 Your nutrition and health
Breastfeeding or formula: nourishing your newborn.
If you're 40 weeks pregnant, you've been waiting a long time to meet your baby. Your pregnancy is almost over. Take time this week to learn more about
breastfeeding basics
and formula fundamentals.
You might want to think about these breastfeeding basics:
You've probably learned about the benefits of breastfeeding from reading and from your childbirth classes. In addition to delivering rich nutrition and important antibodies to your newborn, breastfeeding can benefit you as well:
After birth, breastfeeding releases "feel-good" hormones that help the uterus contract and reduce bleeding, decreasing your recovery time.
When you breastfeed, you need about 2,500 calories a day, which is about 500 calories more than the usual daily caloric intake for an average-sized woman who is not pregnant. The energy you expend making breastmilk may help you lose weight and burn those extra calories.
Breastfeeding is economical.
Want to learn more about breastfeeding positions, how often your baby might want to feed, and more?
Learn more about breastfeeding
.
Formula-feeding fundamentals
Whether you choose to
supplement
breastmilk with formula, or
formula feed
exclusively, here are some basic facts you should know about formula:
Formula Types: milk-based, hydrolyzed, soy, specialized
Formula Forms: powder or ready-to-feed
How much formula your baby will drink during a regular or supplemental feeding depends on your baby's age and appetite at any given time. Your baby will drink as much as she needs to be satisfied. It's OK if she doesn't finish an entire bottle, but if she's finishing one regularly, it's probably time to increase the amount of formula.
Because you will be feeding your baby from a bottle, your partner can share the experience.
If you're choosing to formula feed, Similac formulas include OptiGRO™ for brain and eye development, plus our unique blend of immune-nourishing ingredients to support your baby's first year of development.
Want to learn more about formula feeding? Go to
Formula Feeding and Nutrition
.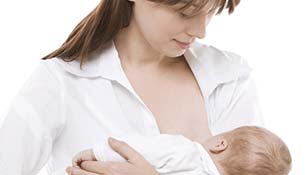 Things to think about now
The ABCs of vitamin D.
Vitamin D is important for breastfeeding because it helps protect your bones. Breastfeeding moms should consume at least 3 daily servings of nonfat or low-fat milk or fortified soy milk to ensure optimal intake of vitamin D. It is recommended by the American Academy of Pediatrics (AAP) that breastfed infants get a vitamin D supplement of 400 IU per day.

The lowdown on lutein
Why is lutein important to your baby? It's an important nutrient for eye health. Until your baby starts on solid foods, she can get lutein from breastmilk and Similac.

Still waiting for labor? Keep moving.
Health care professionals encourage moms to keep moving even through the late weeks of pregnancy and during labor. Walking can help induce labor and help labor progress.