Similac

®

 Prenatal Vitamin
Similac Prenatal Vitamin is the only prenatal vitamin with OptiGRO™
Similac Prenatal Vitamin provides 22 essential vitamins and minerals and it has OptiGRO—our exclusive blend of DHA, Lutein, and Vitamin E, important ingredients found in breast milk.*

Brought to you by the makers of Similac®—experts in infant nutrition for more than 85 years. Find Similac Prenatal Vitamin at your local retailer.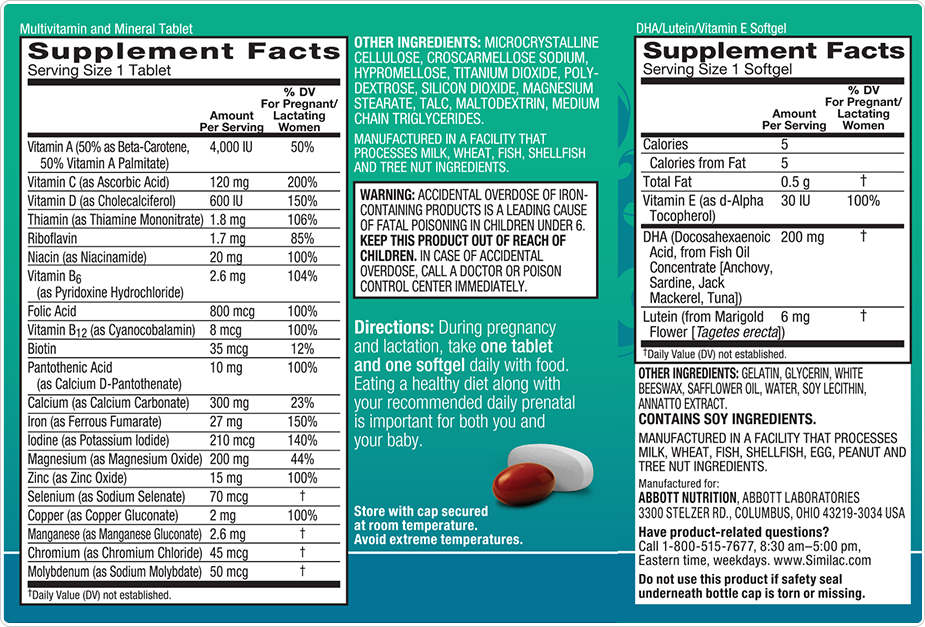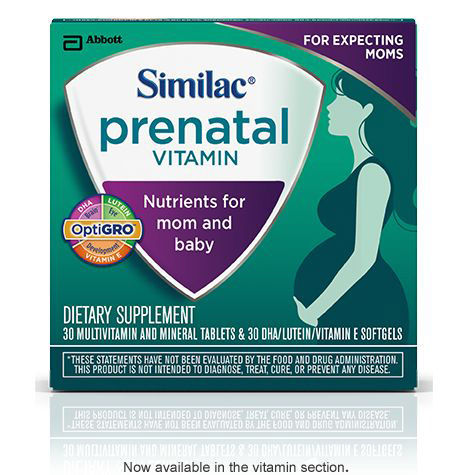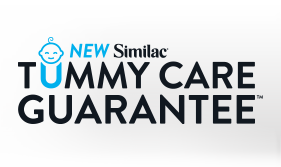 Parents know that every tiny tummy is unique.
So if your baby's tummy doesn't agree with a Similac product,
you can try another one FREE*
*Refund of purchase price (excluding taxes and shipping) on select products
only. Limit 2 refunds per household. Must redeem within 30 days of purchasing
alternative formula.


Similac now has OptiGRO™
OptiGRO is our unique blend of DHA, Lutein and Vitamin E; these important ingredients are found in breast milk.
DHA for brain and eye development

Lutein to support eye health

Vitamin E an important nutrient found in breast milk to support developing cells
OptiGRO is available in most Similac formulas.
Make Similac Prenatal Vitamin and a healthy diet a part of your daily routine
It is important to get all the nutrients your body needs through a healthy diet and by taking a prenatal vitamin.
Similac Prenatal Vitamin helps replenish important nutrients during pregnancy and breastfeeding.

* Similac Prenatal Vitamin goes beyond the essentials—it has DHA and Lutein in addition to 22 essential vitamins and minerals.

Folic acid
Folic acid helps support fetal brain development.* It is critical during the first 8 weeks of pregnancy for central nervous system development.*

Iron
Iron is critical in the growth and development of the placenta and the increased blood volume needed for supplying oxygen to the brain and throughout the body.*

Calcium/Vitamin D
Calcium helps support skeletal health including bones and teeth.* Vitamin D helps support calcium absorption for bone growth.*

DHA
DHA concentrates in the brain and is a vital component of brain cell membranes.*

Lutein
Lutein is important to eye health.*

Lutein
DHA
Vitamin A
Vitamin C
Vitamin D
Vitamin E
Thiamin
Riboflavin
Niacin
Vitamin B6
Folic Acid
Vitamin B12
Biotin
Pantothenic Acid
Calcium
Iron
Iodine
Magnesium
Zinc
Selenium
Copper
Manganese
Chromium
Molybdenum

Rated

4

out of

5

 by

4

reviewers.
Rated

5

out of

5
 by
Krdj09
Love these prenatals
I took these with all my 3 pregnancies and love it I still take them while I am nursing my 4 month old!!
October 15, 2015
Rated

1

out of

5
 by
VSBS
Vitamins get moldy
I was excited to use Similac prenatals with my pregnancy with my second child, as I had supplemented with Similac formula with my first child as she got older and have grown to trust their product. However, every week, I start my work week with prepping for the week so that I don't forget anything. My prepping includes putting all of my vitamins in a pill dispenser so that I make sure I take them each day. I noticed a couple weeks ago a few spots on one of my Similac prenatal vitamins and thought nothing of it, assumed that maybe the dye from the other vitamin rubbed off on it or what not. However today, I took a good hard look at the spots (since they consumed one side of my pill) and realized my pill was moldy. I have learned to adapt to most situations and even with taking these pills, I have accustomed myself to only taking them with large meals or else I will become nauseous, but I cannot tolerate the idea of consuming this vitamin that gets moldy and cannot easily store for 5 days. The disappointing part is I just ordered two more bottles online the other day, so they will be arriving at my house soon and I will have no use for them. I typically like to write about how much I love products, and I did have a trusting love with the Similac formula, but after realizing that I am consuming moldy pills, I can't say the same...
August 21, 2015
Rated

5

out of

5
 by
altaf
Excelente and if you are pregnant I recommend this product
Excelente and if you are pregnant I recommend this product
July 13, 2015
Rated

5

out of

5
 by
Jojo
Similac vitamins
Excelente and if you are pregnant I recommend this product
July 2, 2015