Become a member to play the
Be Ready For Baby Giveaway
As a StrongMoms member, you'll get up to $400* in customized gifts and benefits.
Plus, you'll qualify to enter our giveaway. 40 lucky moms will win more than $1,000
in gift cards over the next 40 weeks.
Sign up below.
Already a member?
Be Ready For Baby Giveaway
Weekly Prize
$1000 buybuy BABY Gift Card
$50 Gift of College Gift Card
The benefits of
Similac StrongMoms
The benefits of
Similac StrongMoms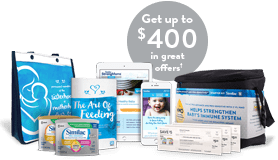 Up to $400† in savings and other benefits, including personalized gifts, formula savings, points towards rewards, and more!
† Offers may vary.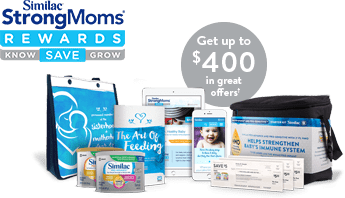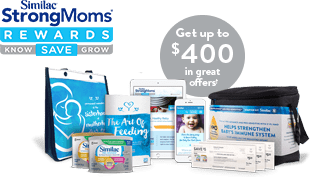 Play weekly to increase your chance to win.
For a complete list of giveaway prizes, click here.


NO PURCHASE NECESSARY. A purchase of any kind will not increase your chances of winning.
The designers and manufacturers whose products are featured in the giveaway are neither sponsors of nor affiliated in any way with this giveaway, nor do they endorse Abbott Laboratories, Similac® or products or services of others included within the prize. All trademarks and service marks included on such products or services are the property of the respective designers and manufacturers.